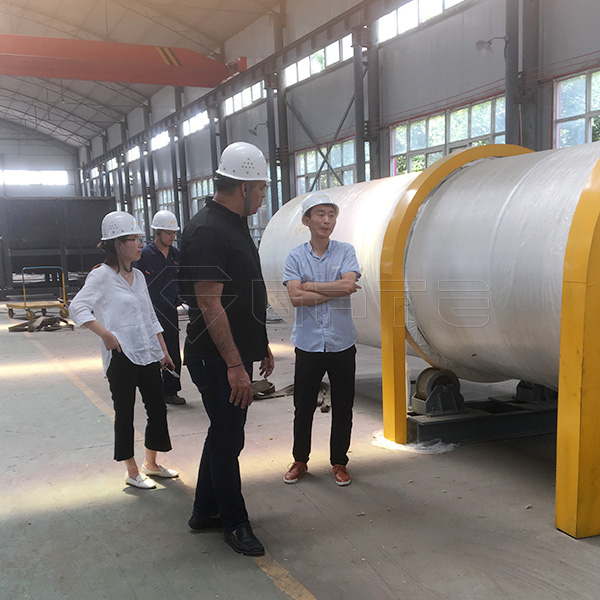 On 6/10/2019, our Australian customer came to visit our factory to see our organic fertilizer machine. And also would like to learn the organic fertilizer production line from us.
Our Australian customer visited our factory and raised problems and problems encountered in the actual production process. Our Engineer Alex answered the customer's questions in detail. And showed the complete process flow chart to the customer, and showed the customer all the organic fertilizer machine of our factory, which was approved by the customer.
The customer have a strong interest in our organic fertilizer machine rotary drum granulator. Our engineers gave the professional explanations to our customers and were praised by them.
Rotaty Drum granulator for fertilizer is one of the key equipments in the fertilizer production industry. It is suitable for large-scale production of cold and hot granulation and high, medium and low concentration compound fertilizer. The main working mode is granulation wet granulation. After a certain amount of water or steam, the basic fertilizer is fully chemically reacted in the cylinder, and under certain liquid conditions, the rotation of the cylinder is used to make the material particles Produces a crushing force to agglomerate into a ball.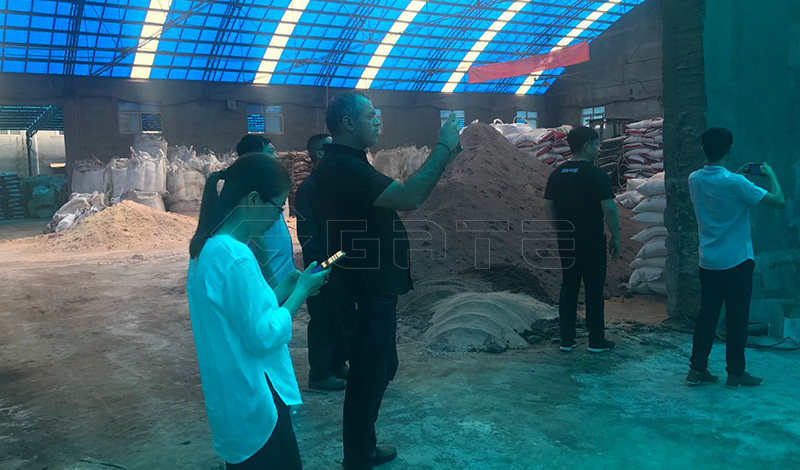 Main feature of Rotaty Drum granulator for organic fertilizer:
The main advantage of Rotaty Drum granulator for  organic fertilizer is that steam is used to adjust the humidity, the temperature of the granulation material itself is increased, the granulation water is reduced, the load of the dryer is reduced, and the working efficiency is improved. The ball granulation rate can reach 70% by using the drum granulator, and the equipment is simple to operate, the work elasticity is large, and the maintenance is convenient.
If you are interested in our organic fertilizer machine, please consult and visit! We will have a professional engineer to solve your doubts.