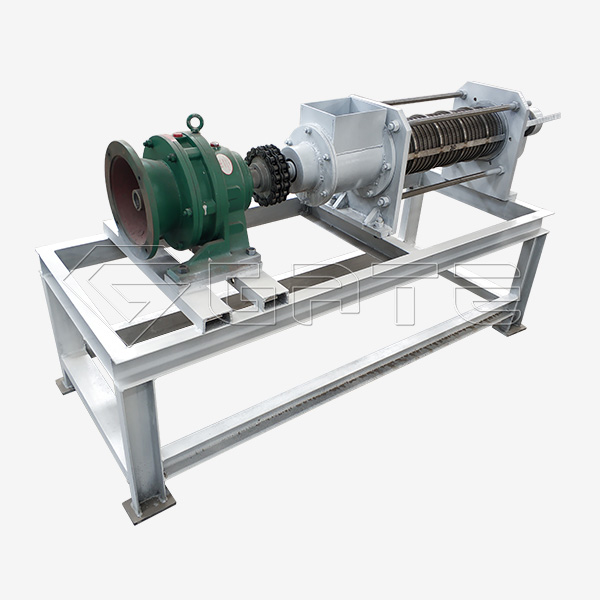 Technical Parameter of Solid-liquid Separator
| | | | |
| --- | --- | --- | --- |
| Model | MSTS-180 | MSTS-210 | MSTS-260 |
| Power | 4KW | 5.5KW | 7.5KW |
| Rotary Drum Speed | 45r/min | 45r/min | 45r/min |
| Votage  | 380V | 380V | 380V |
| Capacity | 3-5 m³/h | 5-7 m³/h | 7-10 m³/h |
Introduction of Solid-liquid Separator
1) Animal manure solid-liquid separator is used to reduce the water content of sawdust, animal dung, cow dung, acid-sludge, kitchen rubbish, and many other dregs.
2) If the raw materials are solid, when the moisture are more than 60-90%, Sludge Solid-liquid separator could reduce the moisture to about 50%.
3) If the raw material is liquid, the moisture in the raw material can be 60-70%, and the moisture of final product is about 40-50%, there will be no water when you press it by hands. After processing by Solid-liquid separator, the final products could be used as raw material of organic fertilizer or biomass briquette.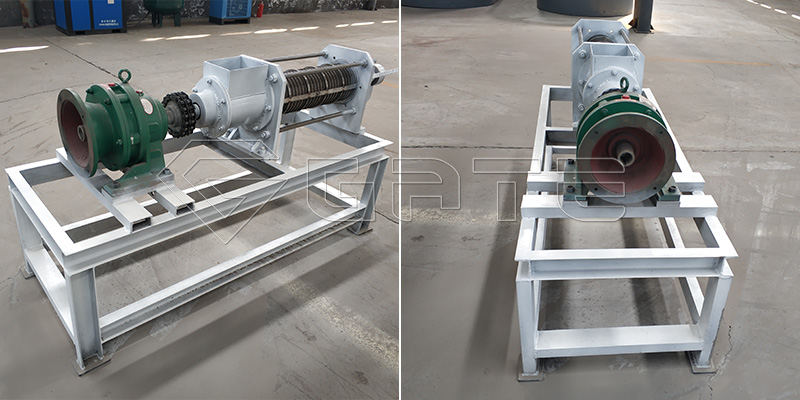 Feature of Solid-liquid Separator
1) Solid-liquid separator manufacturer can reduce the COD or content of waste water.
2) The solid content of separated solid materials can reach up to 50%.
3) Low energy consumption, small investment, high efficiency.
4) Compact structure, raw material of Solid-liquid separator is iron steel, the raw material of main shaft and screen is stainless steel.
5) Easy operate and maintenance of Solid-liquid separator.
6). Fast investment return, no need to add any flocculating agent.
Working Principle of Solid-liquid Separator
Solid-liquid separator for chicken manure use the pump to pull the fresh fowl manure, cow dung, etc. into dewater equipment , the material through the screen and then press by the screw , the rotary speed of the machine can reach 45r/min , within the press of the screen and high rotary speed , the material will be dewatered by Organic Fertilizer Solid-liquid separator, and the water will enter into the pool through screen after this machine , water contain in manure is less than30- 35%.The final product solid manure can be used as fertilizer directly .