Bio Organic Fertilizer Crawler Type Compost Turner
Crawler Type Compost Turner Capacity: 900-1500m³/h . Crawler Type Compost Turner Raw Materials: animal manure, poultry manure, sludge, garbage, filter mud. Crawler Type Compost Turner Applicated range: organic fertilizer production and environmental recycling. Crawler Type Compost Turner Advantage: little space required, easy operation, no need installation, easy transportation and large working capacity
Get price
Send us
Technical Parameter of Crawler Type Compost Turner
| | | | | |
| --- | --- | --- | --- | --- |
| Model | Capacity | Power | Dimension | Maximum Materials Size |
| GTLD-2600 | 900-1100m³/h | 116hp | 4000*3000*3600mm | 250mm |
| GTLD-2800 | 1000-1200m³/h | 129hp | 4500*3600*3600mm | 250mm |
| GTLD-3000 | 1100-1500m³/h | 156hp | 5000*3900*3600mm | 250mm |
Introduction of Crawler Type Compost Turner
Bio Organic Fertilizer Crawler Type Compost Turner is the main machine in the organic fertilizer production. It adopts crawler belt drive design which only needs one person to drive and the operation is very easy. When Cow Manure Crawler Type Compost Turner starts to work, it straddles the strip-type compost heap and the rotary cutter shafts under the rack stir and mix the material. The operation can be completed not only in the open area but also in the workshop and greenhouse. One of the machine's technical breakthroughs is to integrate the crushing function at the later stage of the material fermentation. With the continuous dehydration of the material, the cutter shafts can effectively crush the caking formed during the fertilizer fermentation. Thus the production does not need to equip an additional crusher, the crushing efficiency is greatly improved and the cost is largely reduced.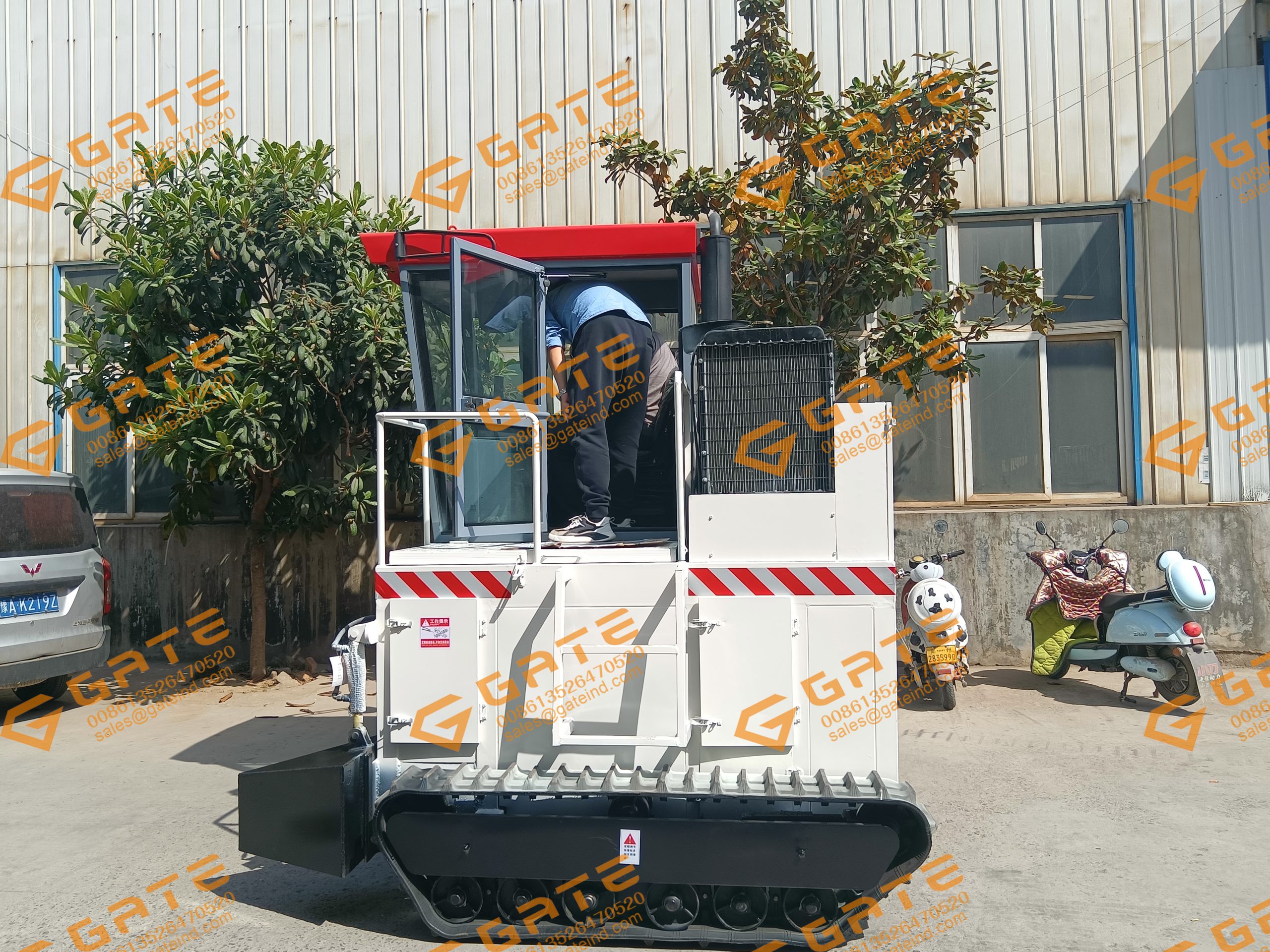 Features of Crawler Type Compost Turner
1.Advanced drum design ensures variable drum speed and maximum aeration, CO2 release.
2.Reasonable knife structure makes average blending,crushing effect and is simple to maintain in Sludge Crawler type compost turner.
3.Professional manufacturing craftsmanship,standard spare parts-convenient to fix or change.
4.Adjustable turning capacity 400-1000m³/h.
5.Small space occupation, flexible button to raise or lower down turner drums in Animal Manure Crawler type compost turner.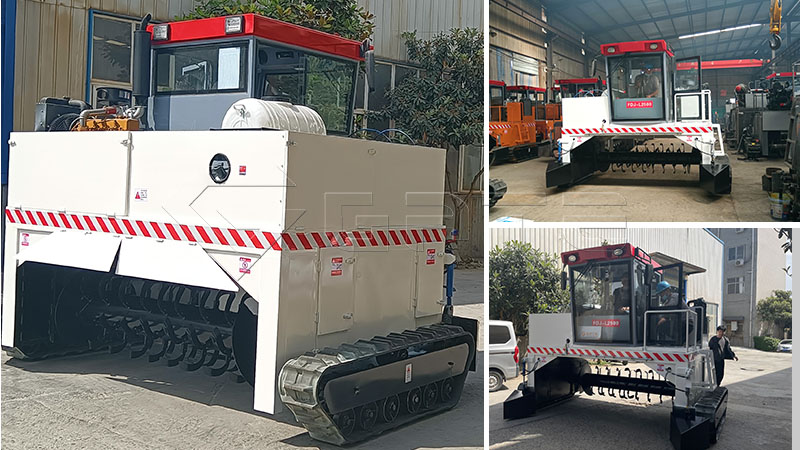 Application of Crawler Type Compost Turner
1) Crawler type compost turner for organic fertilizer is used in organic fertilizer production line, sludge waste plants, chicken manure manufacturing process, horticulture spots and mushroom plants
2) Crawler type compost turner for chicken manure is used in solving animal manure, daily life garbage, sludge waste, sugar mill filtered mud and agricultural wastes recycling