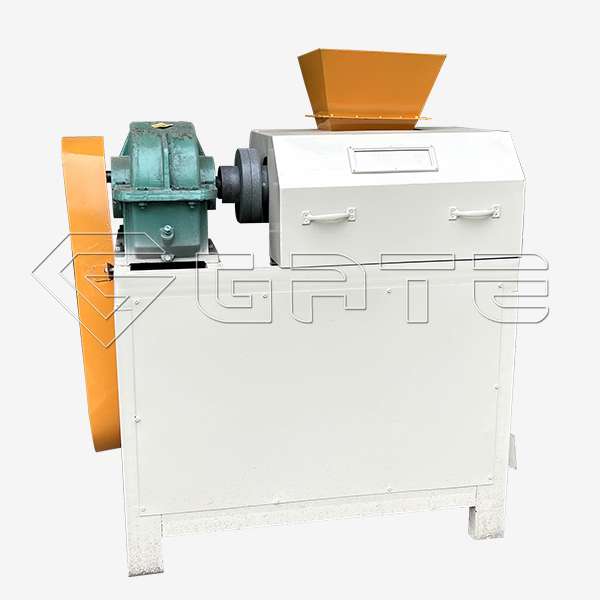 NPK Fertilizer Double Roller Granulator
Double Roller Granulator Capacity: 0.8-3.5 tons per hour Double Roller Granulator Raw Materials: Potassic fertilizers, Nitrogen fertilizers, Phosphate fertilizer Double Roller Granulator Applicated range: NPK fertilizer production Double Roller Granulator Advantage: small space, dry processing, low energy consumption, low investment
Get price
Send us
&lt>
Technical Parameter of Double Roller Granulator
Model
Power

(kw)

Capacity

(t/h)

Rotate Speed

(r/min)

Roller Size

(mm)

Granule Diameter

(mm)

Dimension(mm)
Granulating Ratio
GTZR-1.0
11
0.8-1
1450
Φ150*220
Φ2.5-Φ10
1200*700*1000
>95%
GTZR-1.5
15
1-1.5
1450
Φ150*300
Φ2.5-Φ10
1300*800*1100
>95%
GTZR-2.0
22
2-3
1450
Φ168*300
Φ2.5-Φ10
1550*890*1150
>95%
GTZR-3.0
30
3-4.5
1450
Φ300*300
Φ2.5-Φ10
1900*1050*1200
>95%
Introduction of Double Roller Granulator
NPK Fertilizer Double Roller Granulator is the key equipment for compound fertilizer granulation. It uses squeezing principle to form fertilizer particles with diameters of 3.5-10mm in one time. The shape and size of the ball socket on the roller shell can be customized by customer. Dry type fertilizer Double Roller Granulator has higher granulating ratio of over 95%. With no drying technology, materials will be pressed into ball shape to meet the requirements of compound fertilizer production in Compound Fertilizer Double Roller Granulator .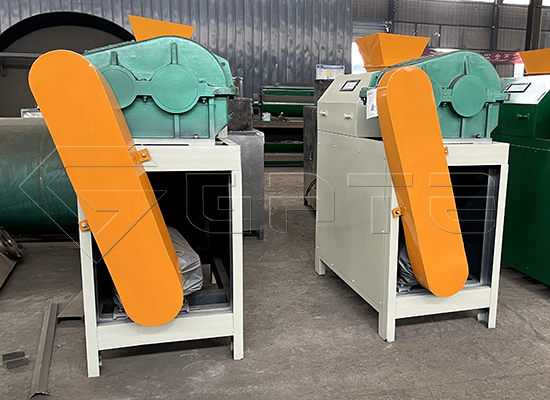 Feature of Double Roller Granulator
1. No drying process, normal temperature granulating, one-step forming in Mineral Fertilizer Double Roller Granulator
2. Low energy consumption and no waste water or gas emission
3. Easy operation and maintenance, no need installation of Double Roller Granulator
4. Press rollers adopt new metal which is resistant to corrosion, wear and impact.

Advantage of Double Roller Granulator
1. Reasonable structure, machines will be tested before transporting and roller will be polished in perfect using
2. Wide application scope: no only for NPK fertilizer production, but for cat litter working
3. High granulating ratio, higher than 95% in Double Roller Granulator
4. No drying need, simple working make big benefits
5. Environmental working, low energy consumption and no waste emission from Double Roller Granulator for Fertilizer Production
Working principle of Double Roller Granulator
This series of Double Roller Granulator suppler is extruded model, and its working principle is: Electromotor drive the belt and pulley, then it is transmitted to the driving shaft by the speed reducer, and by synchronizing the open gear with the passive shaft, achieving the working in the same direction. Material is added from the hopper, after the Double Roller Granulator manufacturer roll extrusion forming, demoulding pelletizing; and through a chain, the balls are transferred to the broken screen studio, sieving and isolate the finished products (the balls), then return to mix with new materials and granulate again.