Organic fertilizer fermentation Tank
This kind of fermentation device is used to manage the pig manure, chicken manure, cow manure, sheep manure,   Mushroom residue,Chinese medicine residue, Crop straw, the harmless process can be finished in 10 hours, it take less room maybe 10 -30 squre meter is enough and there is without pollution included in the process, in which the tempreture can up to 80-100 degree in the tank to kill the pathogen,egg of the warm. So, it can be the best choice to utilization of waste resources for the breeding enterprise, the recycle agriculture and the ecological agriculture, in addtion, we can produce the size of 5- 150m³ and different types of the organic fertilizer fermentation tank depending on your demand.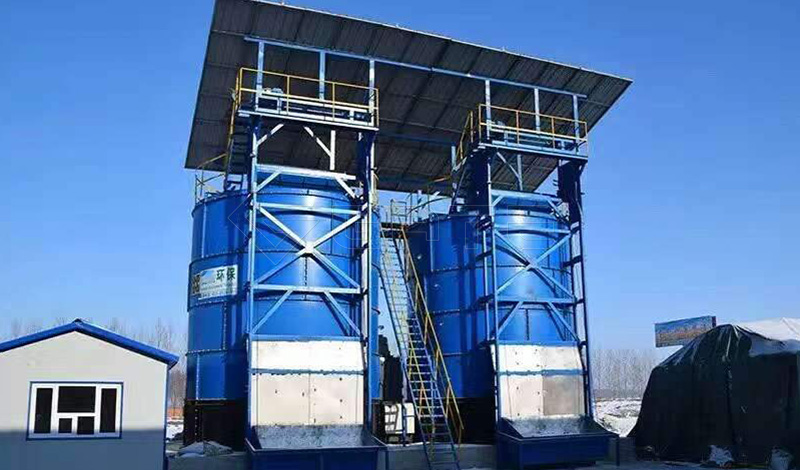 On the other side, the process of aeration, tempreture control, stiring, deodorization are all control automatically.When start the pneumatic plastic device, it can outlet the material quickly, which are all automatical without the workers to be joined. So the cost of the salary of the workers can be saved.
In general, the main size is 2200*2200*5300mm; 2400*2400*6900mm, 3700*3700*8500mm. And it has different heating and the stir power each of them.