Urea crusher for fertilizer industry
1.Urea crusher raw material dealing:various single fertilizers with water content below 40%, especially suitable for materials with higher hardness. 2.Urea crusher application:Ultra-fine crushing of non-metallic minerals, chemicals, building materials, mining, refractory materials, metallurgy, new materials, environmental protection, feed, pesticides, food and other industries and various dry powder materials. At the same time, it is applied to the crushing of fiber materials such as wood powder and traditional Chinese medicine. 3.Capacity:4-10t/h 4.Urea crusher advantages:Low energy consumption, high fineness, wide application range, low wear, long service life, intelligent control, easy operation, stable operation, environmental protection.
Get price
Send us
Technical Parameter of urea crusher:
| | | | | | |
| --- | --- | --- | --- | --- | --- |
| Model | Rotate speed | Power |  Capacity | Dimension | weight |
| GT-650 | 2000r/min | 26kw | 4-6t/h | 1800×1300×1160mm | 2300kg |
| GT-800 | 2000r/min | 37kw | 6-10t/h | 2200×1500×1360mm | 2550kg |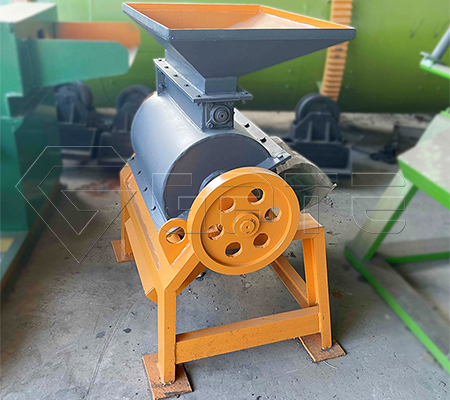 The urea crusher machine belongs to a medium-sized horizontal cage crusher. It can crush a variety of single fertilizers with a water content below 40%, especially for materials with higher hardness. The machine is designed according to the principle of impact crushing. The inner and outer sets of cages rotate at high speed, and the material is crushed by the impact of cage strips from inside to outside. It has simple structure, high crushing effect, good sealing performance and stable operation. Easy to clean, easy to maintain and so on.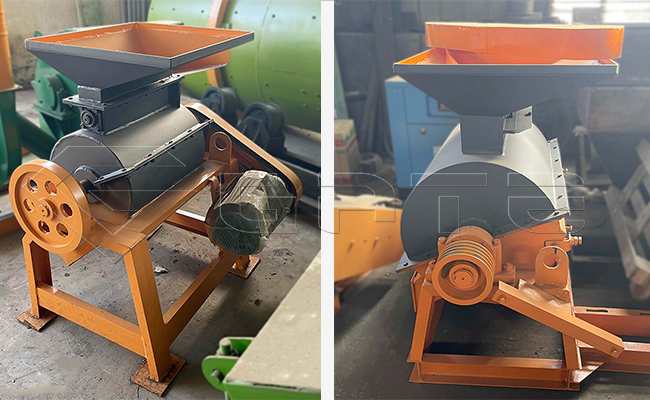 Usage of urea crusher:
Before operation, put the urea crusher in a certain position in the workshop. It can be used without the equipment foundation. Connect the power supply. The fineness of the pulverization is controlled by the distance between the two rollers. The smaller the spacing, the finer the fineness and the lower the output. The better the uniform pulverization effect, the higher the output. The urea crusher equipment can be designed to be mobile according to the user's requirements. When the user uses the corresponding position, it is very convenient to remove when not needed.