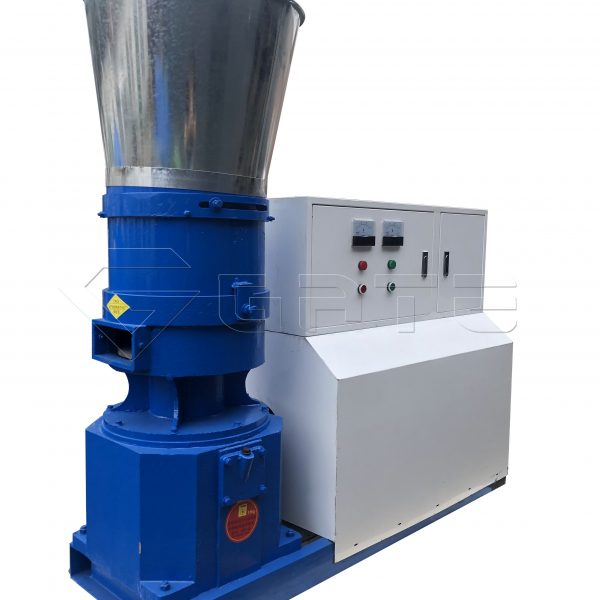 Chicken Manure Flat Die Granulator
Flat Die Granulator Capacity: 0.4-2 tons per hour. Flat Die Granulator Raw Materials: animal manure, agricultural wastes, food wastes. Flat Die Granulator Applicated range: organic fertilizer production and animal feed production. Flat Die Granulator Advantage: low energy, one time processing, high granulating ratio, no drying, easy store
Get price
Send us
Technical Parameter of Flat Die Granulator
| | | | |
| --- | --- | --- | --- |
| Model | Capacity | Dimension | Power |
| GTZF-210 | 0.4-0.6t/h | 1200*400*1300 | 11KW |
| GTZF-300 | 0.5-0.8t/h | 1250*500*1300 | 15KW |
| GTZF-400 | 1.5-2t/h | 1285*550*1300 | 22KW |

Introduction of Flat Die Granulator
Chicken Manure Flat Die Granulator is mainly used for granule processing in the (biological) organic fertilizer, fish breeding and poultry raising. And the particles shape of organic fertilizer is cylindrical. Bio-organic Fertilizer Flat Die Granulator can produce cylindrical granules directly without drying or crushing process which saves a lot of energy. Forming the granules at one time, no returning particles, high granulation ratios.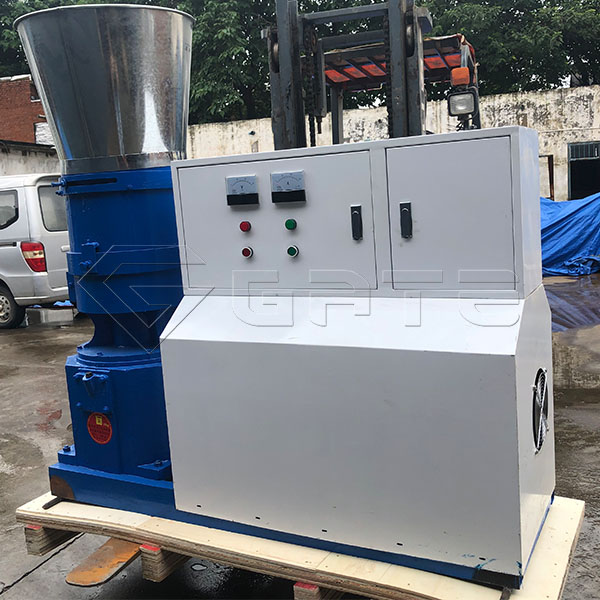 Feature of Flat Die Granulator
1. Cylinder shape fertilizer processing, low moisture and hard dense
2. One time processing, no need to dry in Animal Feed Flat Die Granulator.
3. The granules have uniform composition and neat shape, and the diameter of granules are as following: Φ2,Φ2.5,Φ3.5,Φ4,Φ5,Φ6,Φ7,Φ8 etc
4.  Simple operation, easy maintenance and perfect technical design with less labor from Wood Pellet Flat Die Granulator.
5. Roller and flat die are made from precise material of alloy metal, wear-resistant and not easy to break.
Advantage of Flat Die Granulator
1, Simple machine structure in Flat Die Granulator for animal manure processing
2, Long service life of Flat Die Granulator supplier
3, Low power consumption
4, Easy operation and maintenance 
5, Once forming,no drying process,normal temperature granulating

Working Principle of Flat Die Granulator
Flat Die Granulator Manufacturer is based on circular motion, and driven by motor. Under the action of friction, the press roll rotates. Temperature raises between the friction of press roll and materials. Under high temperature conditions, due to the process of roll extrusion, materials are extruded from the die, which forms organic fertilizers easily in Flat Die Granulator for sale.