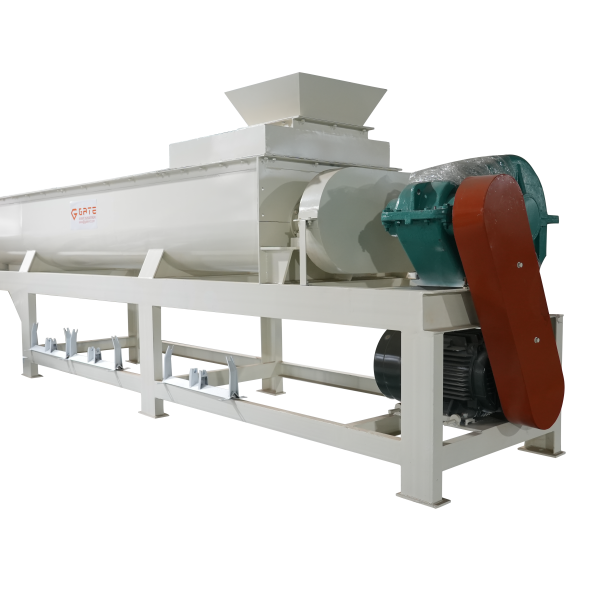 Direct manufacture double shaft mixer for sale
1.Double shaft mixer raw material dealing:various materials 2.Double shaft mixer application:organic fertilizer production line,compound fertilizer production line,under the dust collector of thermal power plants, it can also be used in chemical metallurgy, mining, building materials and other industries. 3.Capacity:10-25t/h 4.Double shaft mixer advantages:The spiral blade adopts to high anti-abrasion steel alloy, high mixing efficiency, small occupied area;Low noise, the machine use reducer to drive, work stable;reasonable structure, stable work
Get price
Send us
Technical Parameter of double shaft mixer:
| | | | | |
| --- | --- | --- | --- | --- |
| Model | Motor | Rotating Speed(RPM) | Capacity (t/h) | Dimension  (mm) |
| GTM-8030D | 18.5kw | 52 | 10-20 | 4950*1650*800 |
| GTM-1050D | 22kw | 52 | 15-25 | 6000*1900*1000 |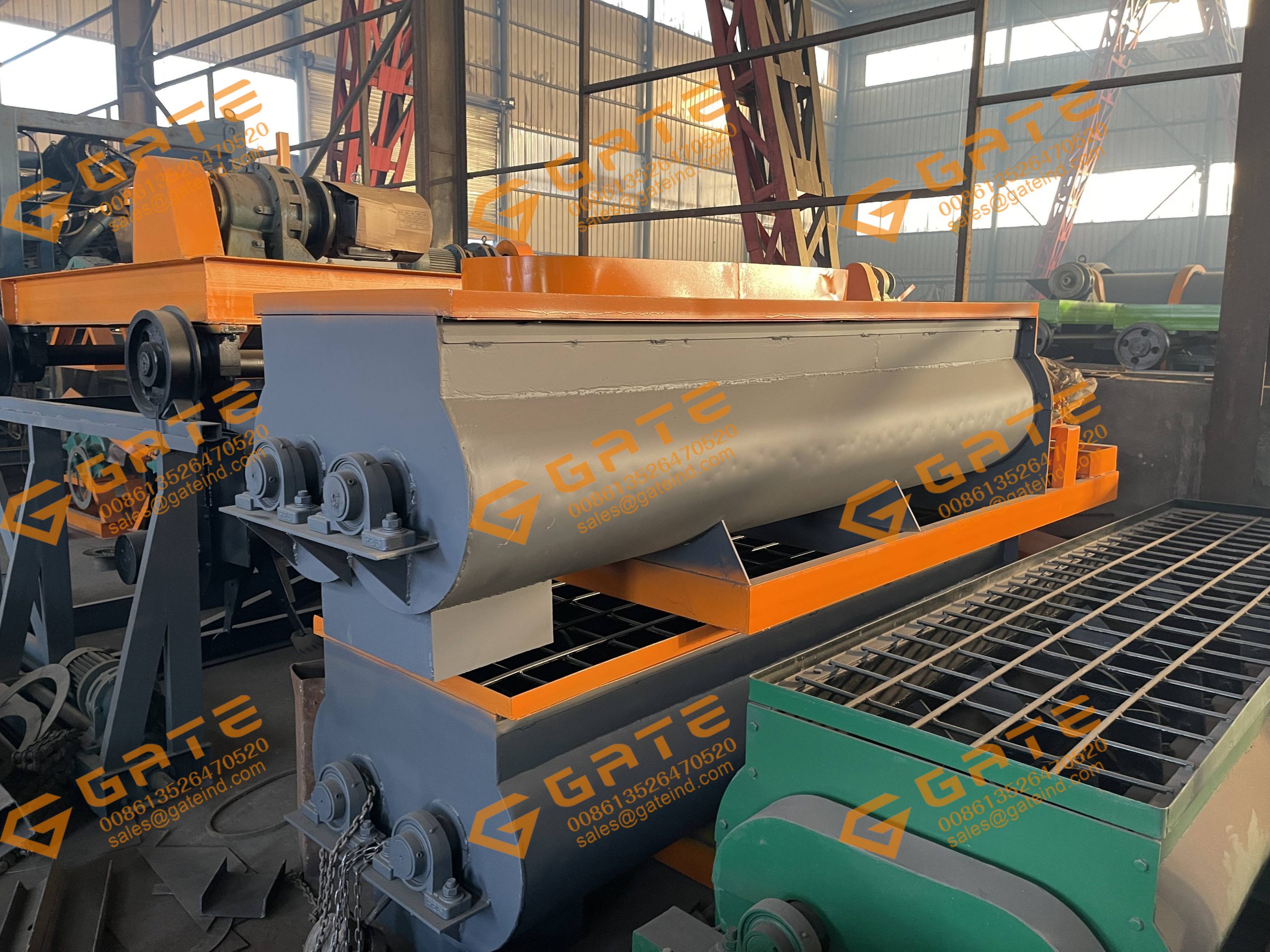 1).The double shaft  mixer is a new type of blending machine for compost, manure,concentrated
fertilizer,additive premix,feed stuff,fodder, etc.
2). In order to improve the mixing uniformity; we use new rotor structure, the rotor and mixing chamber are so close
to the minimum gap which can be adjusted to zero mm,
3). The double shaft  mixer can reduce the material residues; with oil added channels inside, the overall structure is more reasonable with beautiful appearance, easy to operate.
Operation steps of double shaft mixer:
When the dry powdery material is fed into the tank by the feeding nozzle, then the power transmission mechanism drives the spiral spindle rotation of the multi-group blades. By driving the passive helical shaft and the main shaft of the meshing transmission gear, the material is stirred and pushed to the tank and the wet section. After the material is pushed into the humidification section, the humidifier automatically sprays the material, and then the mixing section is fully stirred. When the material reaches the controllable humidity, it is removed from the outlet and enters the next process.