Factory Supply Gas/Oil Hot Air Furnace Boiler For Hot Sale
Fuel: Hot Air Boiler Furnace can use Coal/Gas/Oil/wood/biomass pellet Heating Capacity: 200,000-2,500,000 Kcal Application: fertilizer equipment, chemical, mining, metallurgy, construction,home, supermarkets, etc. Advantages: easy operation & maintenance, large capacity for Hot Air Boiler Furnace
Get price
Send us

we are the Gas/Oil Hot Air Furnace Boiler supplier, it is a boiler product developed in cooperation with German technology. Gas/Oil Hot Air Furnace Boiler is one of the implementation sub-projects of the World Bank GEF high-efficiency environmental protection boiler project. The technical indicators have reached the world advanced level. Gas/Oil Hot Air Furnace Boiler is mainly composed of boiler body, connecting flue, burner, steam-water system, instrument, energy saver and condenser. Burning clean, no pollution, easy operation and sufficient output. When fuel-fired gas-fired boilers use fuel oil, light diesel oil is generally used as fuel; when gas is used, gas, natural gas and liquefied gas are generally used as fuel.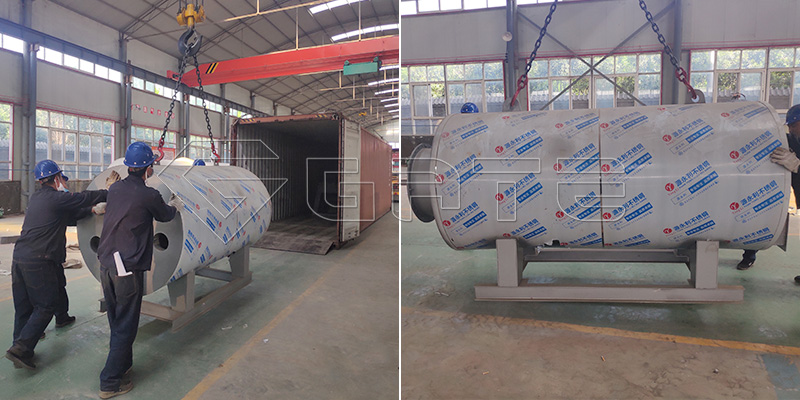 we are Gas/Oil Hot Air Furnace Boiler Manufacturer and Gas/Oil Hot Air Furnace Boiler Factory, they are widely used in hospitals, schools, textile mills, garment factories, large supermarkets, garment factories, printing and dyeing factories, hotels, canteens, restaurants, food factories, beverage factories, soy products factories, meat products factories, canneries, Winery, pharmaceutical factory, packaging factory, building material factory, paint factory, swimming pool and other enterprises and institutions.

1.The price of natural gas is reduced and the fuel cost is reduced. This type of Gas/Oil Hot Air Furnace Boiler  has high combustion efficiency, saves fuel,and has low investment cost in purchasing fuel. The full-flange butt weld has a long service life and low maintenance cost.
2.High efficient:The flue gas condensation recovery device is arranged at the tail to effectively control the exhaust gas temperature, and the boiler has high thermal efficiency. The fully automatic burner is used, and the feed water is continuously electrically adjusted, and the combustion efficiency is high.