Factory Supply Automatic Packing Machine Cost for Fertilizer Production Line
Dealing Material: automatic packing machine for all kinds of material Application: the automatic packing machine can be sued for fertilizer machine, chemical, mining, metallurgy, construction, agriculture, food, etc. the automatic packing bagging machine advantages: high precision of weighing and packing machine, easy operation & maintenance, large capacity, low cost
Get price
Send us
Automatic Packing Machine For Sale
| | | | | | | | | |
| --- | --- | --- | --- | --- | --- | --- | --- | --- |
| Model | Power | Weighing Scope | Packing Speed | Max Weighing | Packing Accuracy | Air Pressure | Air Consumption | Dimesion |
| GTB-50K | 2.2kw | 5-50kg | 4-6 bags/minute | 100kg | ±0.2% | 0.8MPa | 0.5Nm3/mi | 800*900*1900mm |
| GTBS-50S2 | 4kw | 5-50kg | 10-20 bags/minute | 100kg | ≤±0.2%-0.4% | 0.8MPa | 0.5Nm3/mi | 820*1400*2300mm |
we are the automatic packing machine factory and automatic packing machine manufacturer in china for more than 30 years. Quantitative automatic packing machine is designed for quantitative packaging of materials. the automatic packing machine includes double bucket type and single bucket type. The machine has the characteristics of integrated structure, simple installation, easy maintain, and very high quantitative accuracy below 0.2%. to get the automatic packing machine price and more details, pls contact us.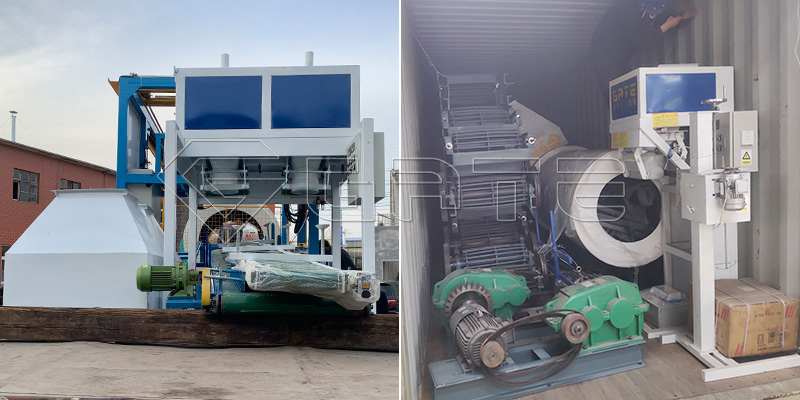 1) fast packaging speed
2) High quantitative accuracy, ≤0.2%
3) Use international advanced technology, high reliability
4) Integrated structure, easy maintenance
5) The material contact parts are anti-corrosion steel alloy.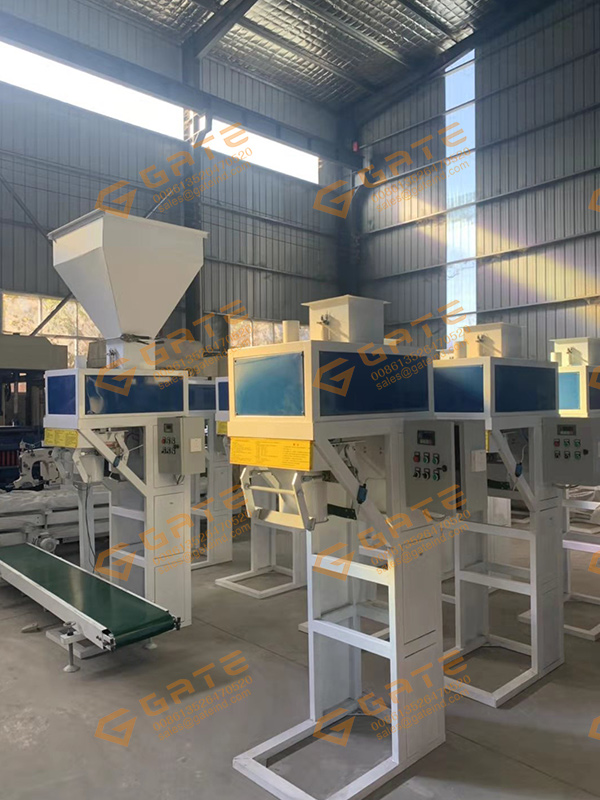 Automatic Packaging machine work process: workers to help the bag, automatic weighing, folder bag, filling, the conveyor belt for automatic sealing or sewing package.
1. food categories: seeds, corn, wheat, soybeans, rice, rice, buckwheat, sesame, etc.
2. fertilizer categories: feed particles, organic fertilizer, fertilizer, ammonium phosphate, large particles of urea, porous ammonium nitrate, BB fertilizer, phosphate fertilizer, potash fertilizer and other mixed fertilizer
3. chemical categories: for PVC, PE, PP, ABS, polyethylene, polypropylene, sodium chlorite and other granular materials, quantitative packaging
4. food categories: white sugar, inorganic salts, flour and other food categories
Automatic Packaging machine for packaging materials:for woven bags, sacks, paper bags, bags and plastic bags.