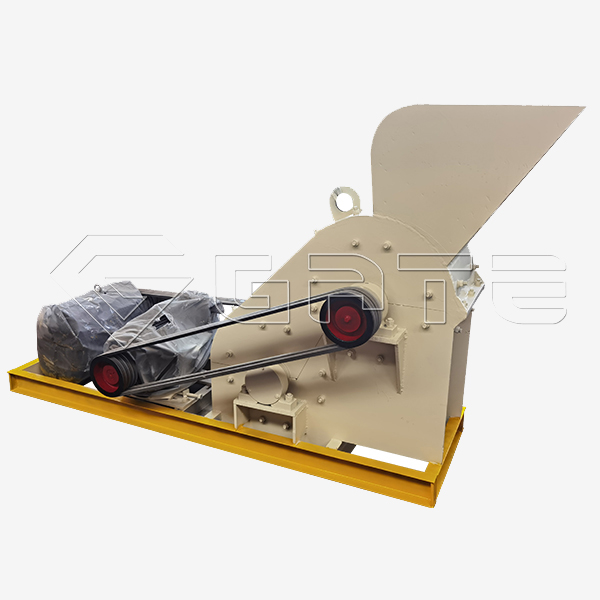 Hammer crusher for crushing limestone,cement,coal mining
1.Hammer crusher raw material dealing:Coal, salt, Bai Ya, plaster, brick and tile, limestone, etc 2.Hammer crusher application:organic fertilizer production line,Mining, cement, coal, metallurgy, building material, highway, burning and other industries to finely. 3.Capacity:10-23t/h 4.Hammer crusher advantages:Advanced structure. Hammer crusher bearing box are all made of steel, each axle box with four screws;Strong applicability,high grinding efficiency;uniformly discharging, fine. Hammer crusher adopts two stage rotor, make final products more uniform, more exquisite.
Get price
Send us
| | | |
| --- | --- | --- |
| model | GTC-60S | GTC-90S |
| Power kw | 22×2 | 30×2 |
| Capacity t/h | 10~15 | 18~23 |
| outleting size mm | 0.2-0.001 | 0.2-0.001 |
| outside size mm | 1800*1285*1620 | 2400*1385*2150 |
Hammer crusher motor drives the rotor for high-speed rotation, uniform material into the crusher chamber, the impact of high-speed rotary hammer, cut the material to tear caused material to be broken, at the same time, the material itself from the material gravity speed rotation of the hammer toward the body frame bezel, the screen bars, mesh size larger than the material retained on the sieve continue to be hit and grinding hammer until crushed to the desired particle size of the material outside the machine finally discharged through the sieve .
This hammer crusher machine is a large-scale organic fertilizer production in the pulverized product of choice.
Hammer crusher mainly by the impact of action to crush material. Material into the hammer crusher, suffered the impact of high-speed rotary hammer, obtained from the kinetic energy of the hammer Crusher hammer at a high speed toward the frame body from the baffle, screen bars, at the same time material collide with each other has been repeatedly broken, the larger materials in the screen bar again by the impact hammer, grinding, squeezing and crushing,To obtain a product of desired particle size.