What should you pay attention to when producing high quality and efficient organic fertilizer?
1. Produce effective viable counts through composting under certain conditions. Any kind of high-quality organic fertilizer must be fermented by composting, so that the organic matter is continuously degraded, and the number of effective viable bacteria is continuously stable.
2, too wet and dry environment are not conducive to organic fertilizer, so the moisture index is the key.
3. The smaller the damage to the raw material formula, the less the change, the better the organic fertilizer produced.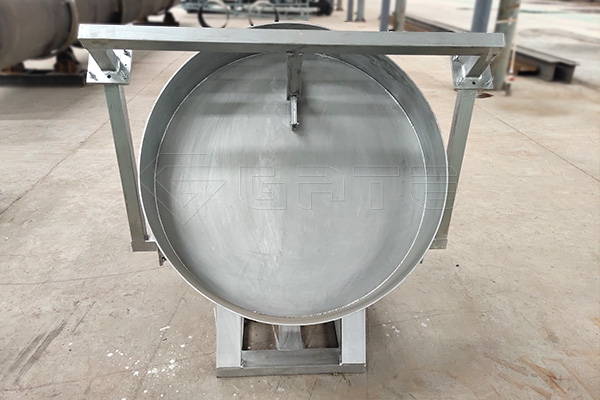 Henan Gate Heavy Industry Machinery Co., Ltd. As a large-scale fertilizer machinery manufacturer, our factory has produced a series of modern fertilizer production equipment, including the production process equipment and the entire production line. Our equipment uses the latest technology to make the production process more environmentally friendly, energy efficient and economical. Most importantly, it ensures the quality of the final fertilizer product.
The disc granulator (also known as the ball plate) is a volumetric metering feeding device that feeds the material evenly and continuously to the next process and can withstand large pressures. As a fine material feeding device, it is suitable for transporting various non-stick materials in the form of powder, material or small pieces, such as pulverized coal, cement, clinker, limestone, shale, coal gangue, clay, etc. Or small pieces of material.
The granulator disc angle of the disc granulator adopts an overall circular arc structure, and the granulation rate can reach over 93%. The granulation tray is provided with three discharge ports, which facilitates intermittent production operations, greatly reduces labor intensity and improves labor efficiency. The reducer and the motor adopt flexible belt transmission, and the starting is stable, the impact force is slowed down, and the service life of the equipment is improved.
 Disc granulator features
1, sturdy and durable, never deformed
2, the operation is stable.
3, the main gear of the granulator adopts high frequency quenching, and the service life is doubled.
4, granulated face plate lining high-strength FRP anti-corrosion and durable.
5, uniform granulation, high granulation rate