2019 New design organic fertilizer flat film granulator machine
In order to meet the increasing demand for fertilizer flat-film granulator, our factory developed a multi-functional flat-film granulator which can produce pellet feed, biological fertilizer and cylindrical granules. The new flat-film granulator designed in 2019 can also connect polishing equipment to make cylindrical granules roll into spheres at one time, without returning granules, and has a high pelletizing rate. The newly designed flat film granulator is an ideal equipment for biofertilizer production and feed granulation.

Technical parameters of flat die granulator
| | | | |
| --- | --- | --- | --- |
| Model Number | KP-400 | KP-600 | KP-800 |
| Production Capacity(t/h) | 1.8-2.5 | 2.5-3.5 | 4-5 |
| Granulating Rate | >95 | >95 | >95 |
| Granule Temperature(℃) | <30 | <30 | <30 |
| Granule Diameter(mm) | 3-30 | 3-30 | 3-30 |
| Power (kw) | 30 | 55 | 75 |
| Overall Weight(kg) | 1200 | 1800 | 2500 |
What are the outstanding advantages of flat film granulator?
1, flat film granulator using pressure wheel, and both ends and die plate inside, outside the line speed is the same, there will be no wheel and mold dislocation friction, reduce the resistance, reduce the loss of kinetic energy, extend the life of the flat film granulator, reduce the production cost.
2, flat film granulator press wheel distribution Settings, smooth operation, at the same time increased the pressure area, improve the production efficiency of flat film granulator.
3, the use of screw center pressure regulating structure, flat film granulator mold gap with large with small, suitable for different materials, to ensure the suppression effect.
4, flat membrane granulator has multiple aperture 1.5 Φ Φ 20 mm mould, to adapt to the different material granulation, flat membrane granulator achieve ideal efficiency.
5, can be customized according to customer demand flat film granulator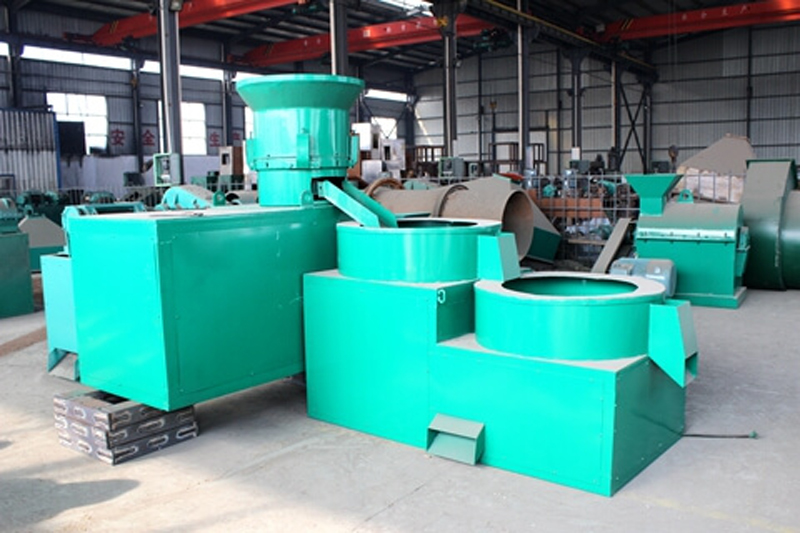 Which industries can use fertilizer flat film granulators?
The flat film granulator is especially suitable for small chicken farmers and pig manure treatment. The flat film granulator is multi-purpose and convenient. Therefore, the organic fertilizer flat film granulator is an indispensable mechanical equipment for small and medium-sized chicken farms and pig farms. Flat film granulator is widely used in animal husbandry, large and medium-sized breeding plants, feed mills and organic waste re-granulation in brewing, sugar, paper, medicine, tobacco factories and other industries. Flat film granulator is (biological) organic The ideal equipment for fertilizer production companies.