Australian Clients Purchased Disc Granulator from GATE Fertilizer Machinery Company
An Australian customer visited GATE for fertilizer disc granulator. We got in touch with each other from the Internet, and after a detailed Email communication, the customer got enough information to recognize GATE's product. So in order to confirm the safety and quality about our products, he came to China and visited us.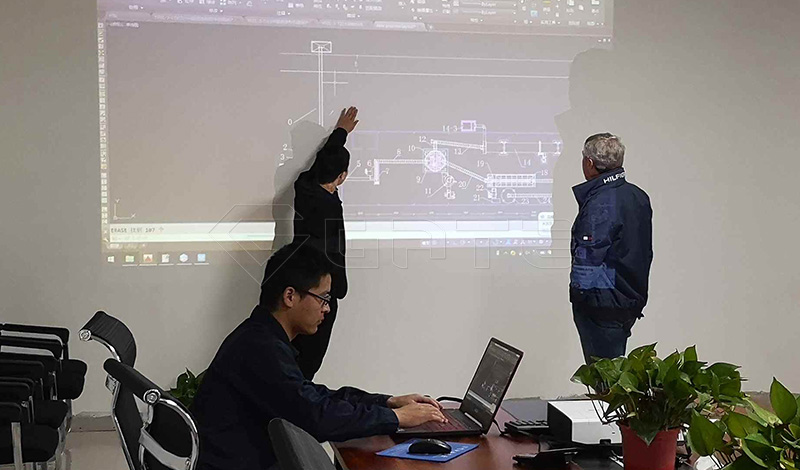 We gave him a warm reception. After the lively watching our prototype, the customer felt satisfied with our machine.And finally he placed the order.
Why choose our fertilizer disc granulator? What's the advantage?
1. Both organic and compound fertilizer production in Compound fertilizer Disc Type Fertilizer Granulator.
2. The design of granulation plate is convenient for intermittent continuous production, which greatly reduces the labor intensity and improves labor efficiency.
3. The disc bottom adopts multiple steel plates which are firm, durable, not deforming.
4. Granulator's main gears adopt high temperature quenching technology, doubling the service life.
5. The Inorganic fertilizer Disc Type Fertilizer Granulator disc lining adopts the high strength glass steel which is antiseptic and durable.
6. The machine has advanced configuration, reasonable design, convenient operation, excellent performance, easy control, energy saving and nature-friendly.