Austrian customers come to our fertilizer equipment factory for a field trip
Henan Gate Heavy Industry has always been adhering to the principle of "Quality First, Credit Management" and has always been a leader in the fertilizer equipment industry. In the past few days, our fertilizer equipment factory ushered in a group of Austrian customers. After the customer visited our fertilizer equipment factory on site, they were very satisfied with the organic fertilizer equipment we produced. The two sides reached an agreement on trade cooperation.
Austrian customers are seriously consulting our disc type fertilizer mixers and fully affirming the disc mixers we produce. What are the advantages of our disc mixers?
1, the polypropylene plate is lining or stainless steel plate, so it is not easy to stick
2, disc type fertilizer mixer is wear-resistant and easy to operate
3, the cycloidal pinwheel reducer has a compact structure, uniform mixing, convenient discharge and conveyance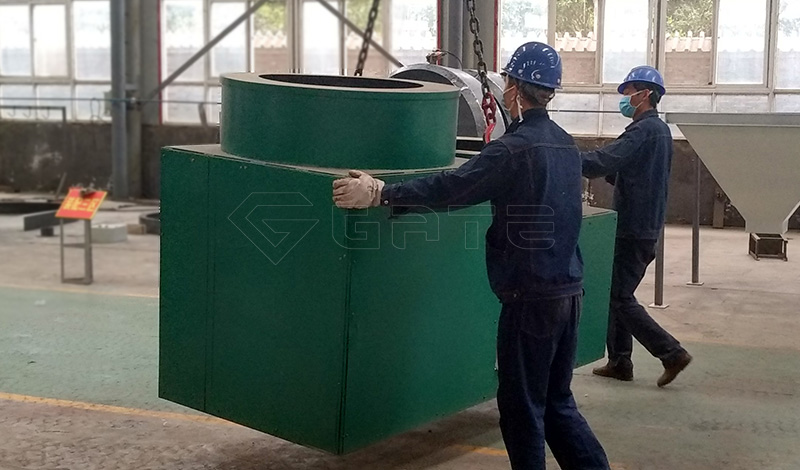 Austrian customers also praised the disc fertilizer granulator we produced. Our professional engineers gave the customer a detailed description of the various advantages and working principles of the disc granulator. So what are the main application areas of the fertilizer disc granulator we produce? Disc Granulator  is suitable for granulation of organic fertilizer, compound fertilizer, compound fertilizer and organic-inorganic compound fertilizer. Typical application materials of disc fertilizer granulator: grass carbon, sludge, cattle, sheep, chicken, pig manure fermentation, straw fermentation, dregs fermentation, residues used in oyster mushrooms, domestic garbage fermentation.