Myanmar customers come to visit GATE disc fertilizer granulator factory
Myanmar customers come to visit our factory. Myanmar customers were very interested in disc granulator made by our factory when they consulted before, and would like to visit our factory on the spot. In order to make our customers feel more comfortable with our products, we warmly welcome customers from Myanmar to visit us. Customers visited the production workshop of the disc granulator through on-the-spot investigation, and also carried out on-site experiments of the disc granulator. They were very satisfied with our products, and successfully signed a purchase agreement with Gate Heavy Industries.
What aspects of the disc granulator have attracted Myanmar customers?
1. Unique power-free combination scraper integration reduces auxiliary power consumption.
2. The structure of disc granulator is novel and reasonable, with reduced weight and height.
3. The market is composed of a disk body and a segment. Reduce the power of the main motor. The knot can be adjusted up and down along the disc body. The end of the disc joint is edge flange. When discharging, the material ball can be guaranteed not to be pulled or torn.
4. The inclination of the market can be adjusted. The angle gasket is used to adjust flexibly and conveniently.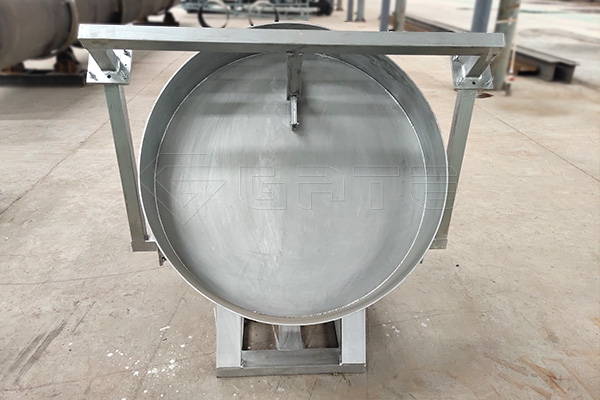 Why recommend customers to buy our disc granulator?
Our disc granulator has good automatic grading function, and the product particle ratio is more uniform, can control the solution to spray on the fine particles, so the granulation efficiency is high, the equipment investment and operation cost is low, so it is widely used in many organic fertilizer manufacturers.
Henan Gate Heavy Industries is a large-scale manufacturer of complete sets of equipment and compound fertilizer equipment for organic fertilizer production line,which integrates scientific research, production and sales. As early as ten years ago, a complete set of production line equipment has been developed, covering the automatic ingredient system of organic and inorganic fertilizers, crushing system, fermentation system, granulation system, drying system, packaging system, etc. All kinds of fertilizer equipment are exported to more than 20 countries abroad.