High working efficiency corn straw crusher machine for fertilizer
The research and development of corn straw crusher conforms to the development needs of the society and keeps pace with the times. The corn straw crusher attaches importance to product quality and practicability, and considers more for customers from the perspective of customers. Corn straw crusher belongs to branch crushing equipment with small investment and fast profit in wood crushing equipment. Corn straw mill is mainly used for corn straw, sorghum straw, wheat straw, rice straw, straw, branches, cotton stalks, peanut seedlings and other crops. Corn straw mill provides power for the reuse of waste materials.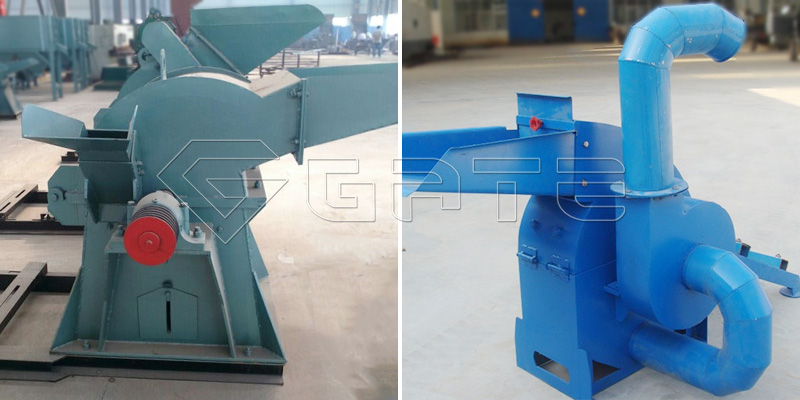 Technical parameters of corn straw pulverizer
| | | | |
| --- | --- | --- | --- |
| Model | Power | Capacity | Weight |
| GTC-600 | 22kw | 0.8-1.5t/h | 1t |
| GTC-800 | 37kw | 1-2t/h | 1.3t |
| GTC-1000 | 45kw | 1.5-2.5t/h | 1.6t |
| GTC-1200 | 55kw | 2-4t/h | 2t |
| GTC-1500 | 75kw | 2.5-5t/h | 2.5t |
What are the advantages of corn stalk crusher?
1. The straw pulverizer has a simple structure, easy to install and disassemble in daily maintenance, and the straw pulverizer is easy to clean.
2. The straw pulverizer runs smoothly, with low noise and low vibration.
3. The straw pulverizer is convenient and simple to operate, and the screen mesh can be controlled to control the size of the product.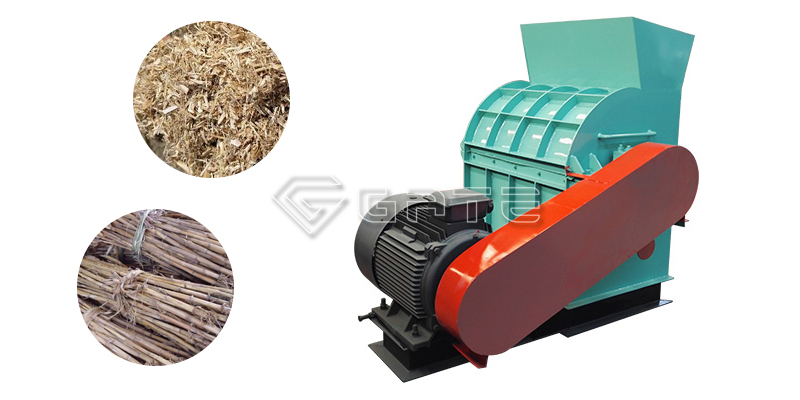 How does the corn stalk crusher work?
1. Straw crusher is mainly composed of feed hopper, upper and lower shell, rotor, fan and other parts.
2. After the material enters the crushing chamber through the hopper of the straw crusher, it is hit by high-speed rotating hammer pieces to achieve coarse crushing.
3, coarse crushed materials in the air flow or suction device driven, along the straw crusher rotor along the outer edge of the hammer piece or tooth plate, screen piece hit, collision quickly crush, become granular powder.
4. Under the action of centrifugal force and wind force, the granular powder is transported to the aggregate bag or the aggregate room or bin through the screen hole of the straw crusher.