How to properly install the roller granulator for fertilizer?
The roll extrusion granulator is a new generation granulation equipment developed by our company. It is produced by no drying and normal temperature process, with one molding, and the output is 1-1.5 tons/hour and 1.5-3 tons/hour. The extrusion granulator is also called the counter-roll granulator. After many years of research and development, the new composite fertilizer-roller extrusion granulator has been used for many years. It also uses high-quality anti-corrosion, dry powder-to-roll extrusion granulator, wear-resistant material. Carefully manufactured.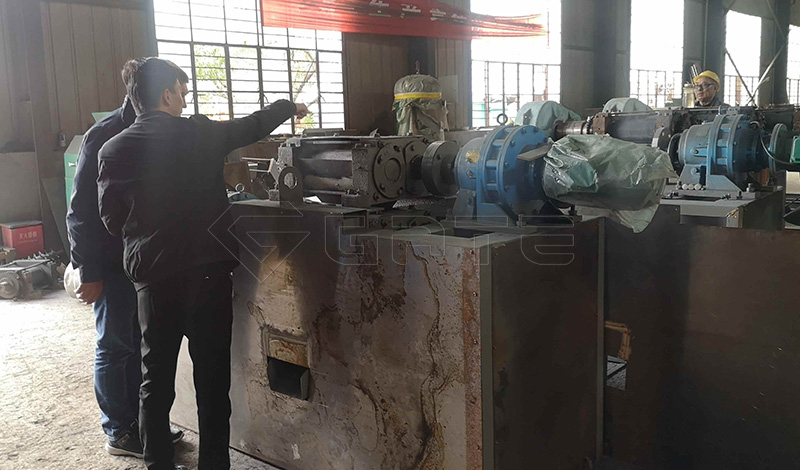 Working principle of the roller extrusion granulator:
The motor drive belt and pulley of the roller granulator are transmitted to the drive shaft through the reducer, and are synchronized by the split gear and the passive shaft. The material is added from the feed hopper of the roll granulator, after being extruded by a roll, demolded and pelletized, and passed through a chain, transferred to a screening studio of the roll granulator, and the finished product is sieved and separated (ball The granules are then mixed with the new material and granulated.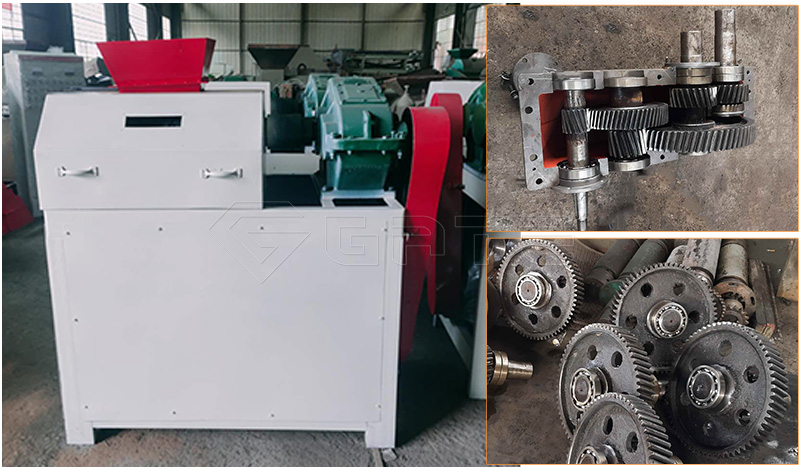 Extrusion granulator installation and commissioning:
1: After the extrusion granulator arrives at the factory, the granulator is used as the main machine, according to the number of units, and installed in accordance with the process flow chart to find the elevation and horizontal placement. The machine frame has a corner hole. Installed on concrete (the amount of solid vibration is not too large and does not require a strong concrete foundation).
2: Extrusion granulator This machine has been debugged before leaving the factory. It still needs to be debugged after trial use. HeNan Gate Heavy Industry Technology Co., Ltd. has long been committed to high, medium and low organic fertilizer equipment, organic fertilizer production line, providing new and old customers with process design, installation and commissioning one-stop service.