Thai customers come to buy organic fertilizer stirrer granulator
Technical parameters of organic fertilizer stirrer granulator
| | | | | |
| --- | --- | --- | --- | --- |
| Model | Cylinder  Diameter (mm) | Transmission Power (kw) | Granules Diameter(mm) | Capacity (t/h) |
| GT-600 | 600 | 30 | 0.5-6 | 1-2 |
| GT-800 | 800 | 45 | 0.5-6 | 2-3 |
| GT-1000 | 1000 | 75 | 0.5-6 | 3-5 |
Introduction of organic fertilizer stirrer granulator
The organic fertilizer stirrer granulator uses centrifugal rotation, friction and adhesion, and heat from friction to dry during the granulation process. Organic fertilizer stir granulation does not require pre-granulation, low processing cost and high efficiency. The organic fertilizer stirrer granules have uniform distribution of particles, smooth, round, high strength, good fluidity, and the particle formation rate is higher than 95%.
Advantages of organic fertilizer stirrer granulator
1. The organic fertilizer stir granulator produces high particle strength and beautiful appearance.
2. The barrel of the new organic fertilizer granulator is specially designed to greatly increase the proportion of organic fertilizer to 95%.
3. The organic fertilizer stirrer granulator drum adopts stainless steel plate inside, which reduces the material sticking inside and is easy to clean.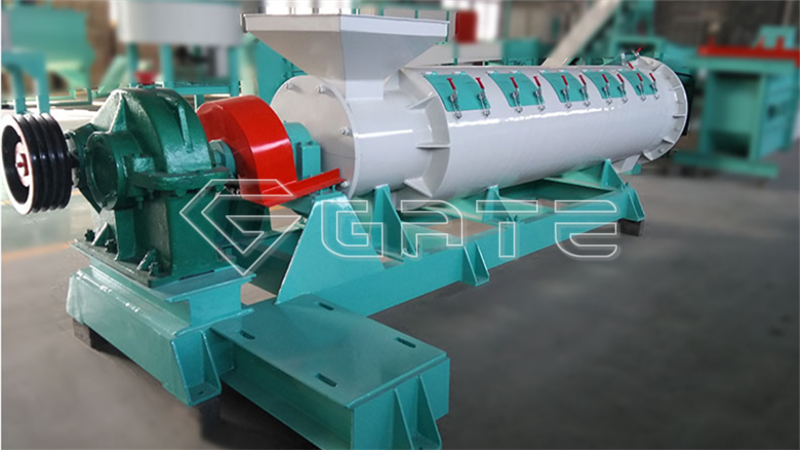 How does the organic fertilizer stirrer granulator work?
The organic fertilizer stirrer granulator integrates the traditional granulation problems such as high investment, complex process and repeated process by integrating rotary centrifugation, friction binding and polishing. Now it has high efficiency, energy saving, low consumption, no noise, no dust. Crafted by GATE Heavy Industry, it is the first product of the country and has reached the international advanced level.