High Grade Dry Type NPK Fertilizer Plant Line in North American Area
High grade granulating method, small factory space, continuous working, automatic operate control, all these features are the requirements from North American and Europe countries. With developing of fertilizer manufacturing, more and more customers want to start high grade fertilizer plant line in compact design. To catch up with this trend, Henan Gate Heavy Industry has new technology and design for the line.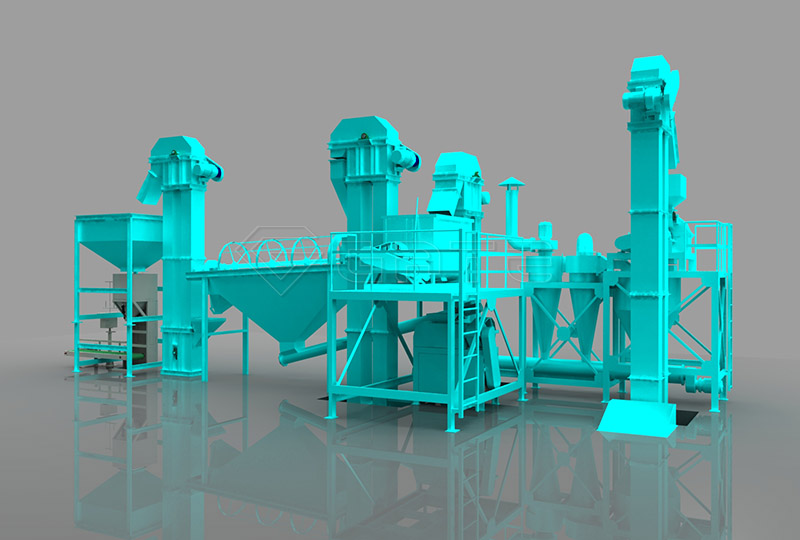 Plant Line Introduction
This npk compound fertilizer production line is normally used to process compound fertilizers. Raw materials can be DAP, SOP, KCL, Phosphogypsum, Ammonium sulphate, MOP and some other NPK materials.
In granulation process, double roller extrusion granulator machine is used, therefore, the moisture content of raw materials should be under 6% and no need adding water in the whole granulation procedure. That is the special character of Extrusion Technology.
Also in this design, we use frame to support the machines so that machines will be in different floor. Npk compound fertilizer machine above floor will directly load into the machine below.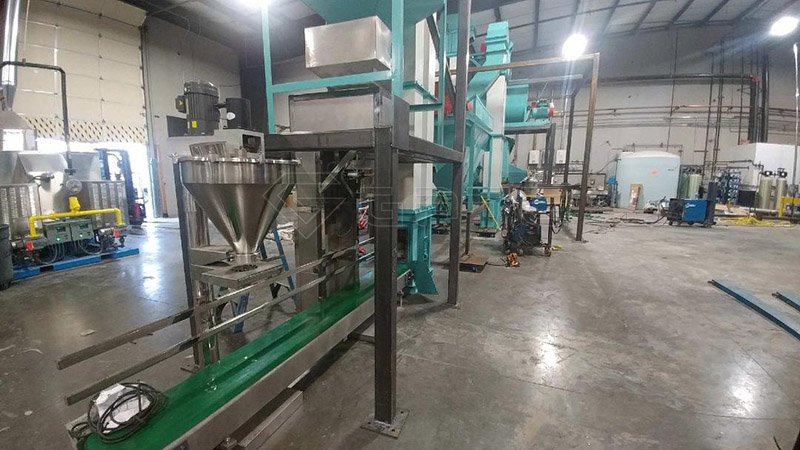 Environmental Requirements
Near to raw materials supporting place
Convenient transportation
Away from residential areas
Place in the downwind place
Away from river and lake headwater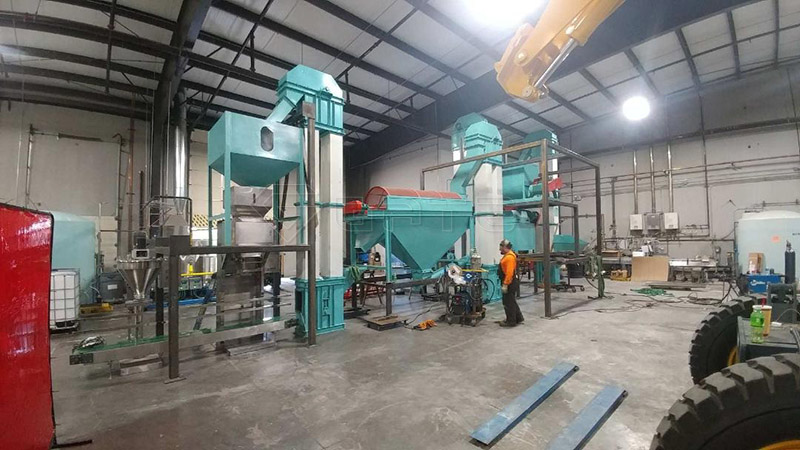 Prepare Works before Compound Fertilizer Plant Installation
Proper formulation ( refer to the market/ lab provide)
Raw materials supplier confirm
Adequate capital flows
Production licence, governmental approval acquire
Enough water and support electric
Factory civil construction
Workers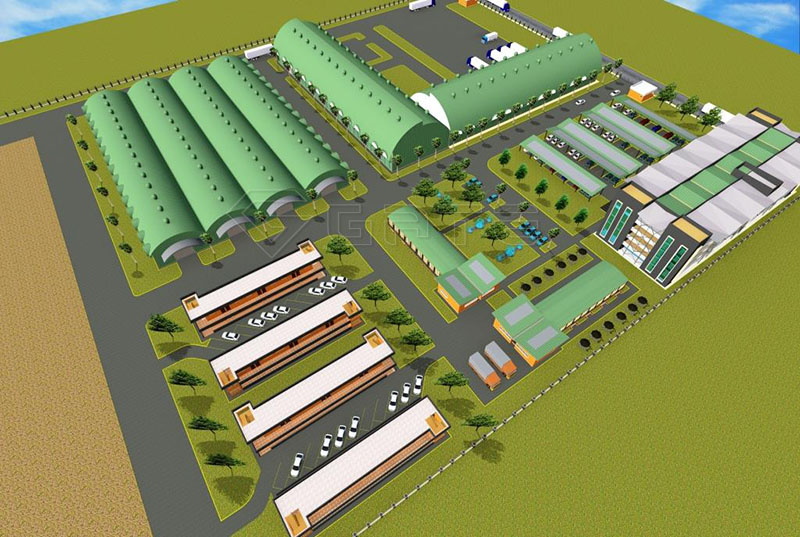 Plant Line Machines and CAD Drawing
Machines:
No Dust Fertilizer Cage Mill Machine
Bucket Elevator
Fertilizer Mixer Machine
Double Roller Fertilizer Granulator
Bucket Elevator
Screen Machine
Bucket Elevator
Packing Machine
Plant Line CAD Drawing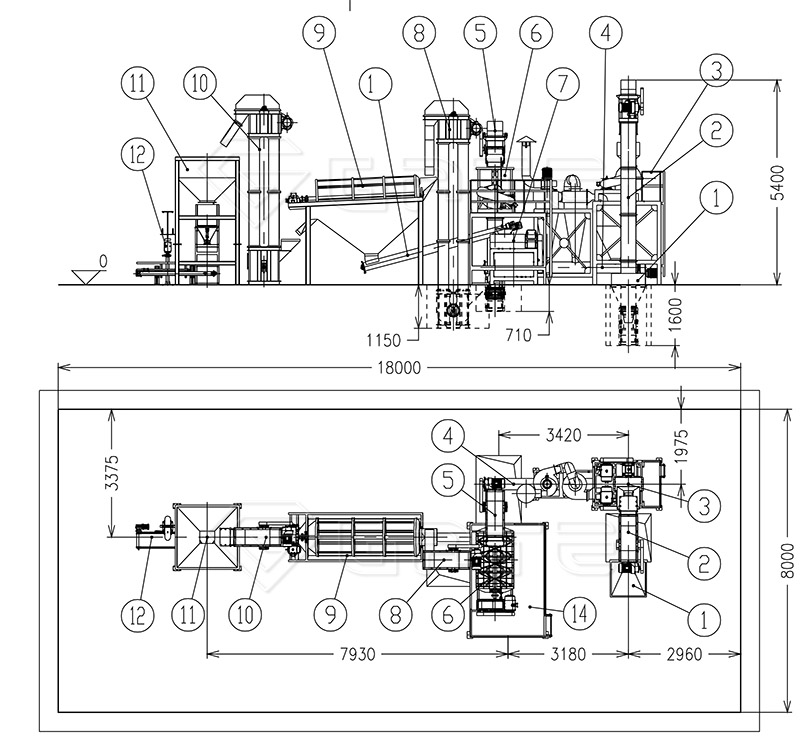 Plant Line 3D Drawing
Common plant failures and resolve methods:
how to install ?
A: Single machine can be installed with machine working manual and then connect electric with all the machines by finding one electrician.
Or if you have difficulties in installation of npk fertilizer production plant, Generally speaking, we can arrange three engineers to your place to help you install the plants and training your workers. Buyer should response for USD 100 per person per day, buyer response for a round trip ticket and accommodation, help to transact the visa, provide meal and rest rooms. For the project, we advise customer buy the installation materials in your local market, thus can be convient for shipping and low cost. Whole installation and training days will be 15 days.
How to guarantee?
The main body(not included the motor and wear parts) guarantee is one year. During the gurantee period, if the main body defective as the bad quality without any workers wrong operation, Henan Machinery&Equipment Company Limited should replace the parts for free or prepare the goods for free.
For spare parts, we will send you one pair for free and for longer using, we will provide spare parts list with lowest price from our factory. Then you can purchase from us when you need.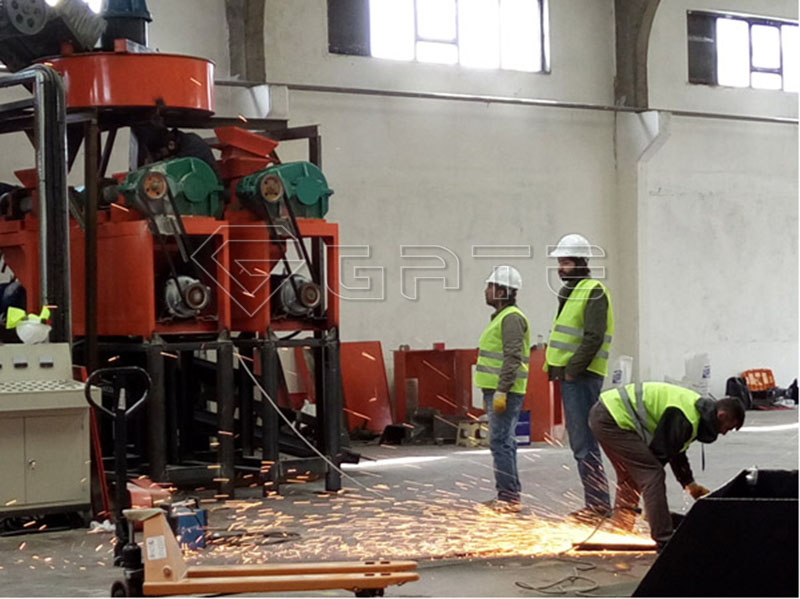 Machine Maintain
We will show you installation manual of every machine for using and maintain. Just need to do as what we show, then you can deal with the common problem.
Of course, we will be in line to help you with videos and suggestions.